シーサンドサン・リゾート&ヴィラズ ナ・ジョムティエン
シーサンドサン・リゾート&ヴィラズ(パタヤ)のウェブサイトへようこそ。当リゾートホテルは、タイ湾の美しい手付かずの自然に面した、のどかな風景の中に佇むラグジュアリーな天国です。パタヤの喧騒から30分、タイ王国の首都バンコクからは東へ1時間半の移動の後、ロビーでお迎えする素晴らしい景色が、訪れた方に安らぎをもらたします。そびえたつ木々の壮観な眺め、バリ式とタイ式が見事に融合された庭園と建物、そして寄せては返す波音と降り注ぐ太陽が、お客様の感性を研ぎ澄ませます。お顔には自然と笑みがこぼれることでしょう・・・

グループで、ご家族で、あるいはおひとりでのご旅行、いずれの場合でも、金色に輝く美しいビーチでのゆったりした時間は、最高のご褒美です。スペシャルカクテルを手に、打ち寄せる青い水の心地よい波音に耳を傾け、読書を楽しみ、お子様と砂のお城を作るーーここには何もかもがあります。満足のいくご滞在になることをお約束します。贅を尽くした客室の数々、新メニューも豊富に新装オープンしたてのレストラン「ホライズン」、屋外バー付のインフィニティープール、ビーチでサンセットを眺めながらの、二人きりのロマンチックなお食事、あるいはご友人との楽しいお食事・・・素敵な思い出となるに違いありませんーーこの楽園はあなたの為にあるのです。
待つ必要なんてあるのでしょう?まずは、ウェブサイトをごゆっくりご覧下さい。そして想像してみて下さい・・・近いうちにお会いできますように。サワッディ・クラップ。 
シー サンド サン リゾート アンド ヴィラズ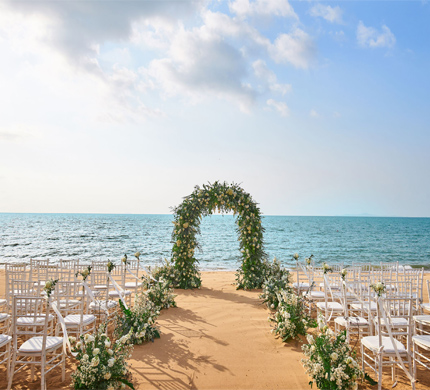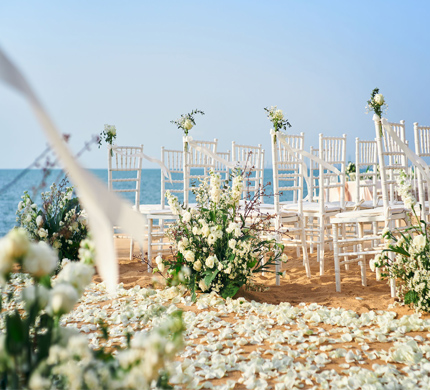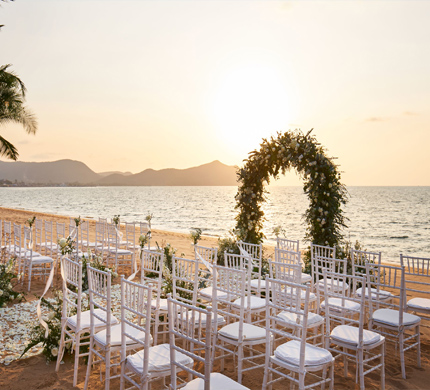 シーサンドサン・リゾート&ヴィラズがご提案する、プライベートで静かなロケーションでのビーチウェディングは、夢のような結婚式と披露宴の実現を可能にします。ウェディングパッケージには、ブライダルブーケ、花嫁の介添え人、花婿の付添い人、ウェディングケーキ等が含まれております。美しくかつ個性的なウェディングをモットーに、経験豊かなスタッフがチームとなりお手伝いいたします。新郎新婦お二人の門出の日が、皆様にとって思い出に残る一日となりますように。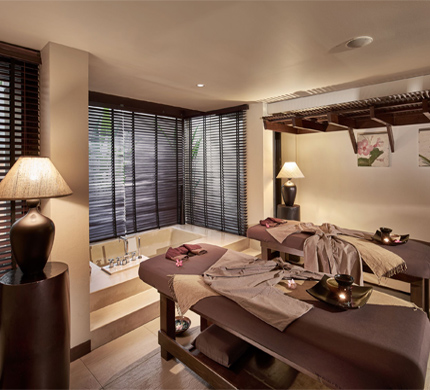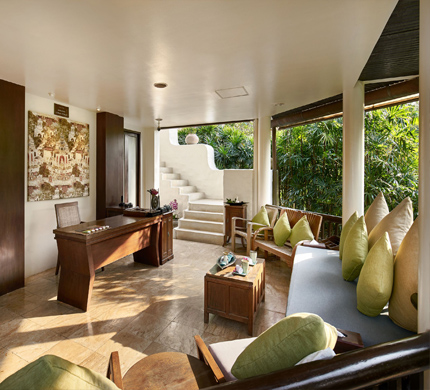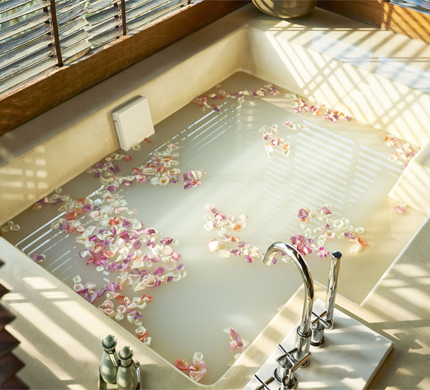 特別な日が近づいていたり、日々の生活にストレスを感じたりしているようなことはありませんか?奥様にいつもと違うプレゼントをお探しだったり、スポーツで痛めた古傷が時折痛むようなことは?太陽の下で過ごす時間がつい長くなってしまいませんでしたか?そんな時、是非ともお薦めしたいものあります。爽快感、リラックス効果、鎮静効果など、様々な特徴・効能を持つトリートメントの数々です。熟練スタッフが施す、心と体と魂が一体となる、他ではできない体験をなさってみて下さ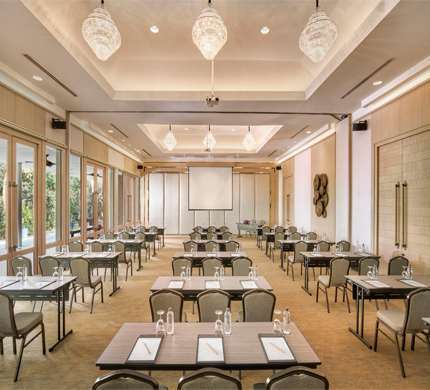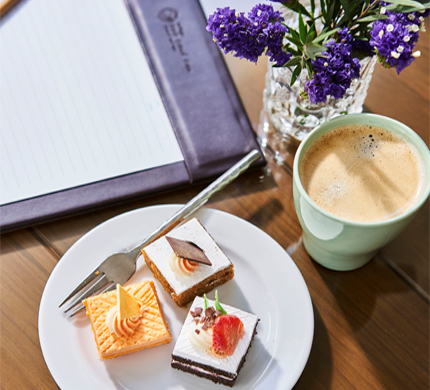 シーサンドサン リゾート&ヴィラズの会議室やご宴会場は、室内と屋外に3つずつあり、様々なレイアウトが可能となっております。少人数から中人数までのミーティングや会議から、トップレベルの重要な会議、各種催し物、特別なパーティー、また素敵なビーチウェディングまで、多目的にご利用いただけます。ミーティング・イベントプラン専門スタッフの熱心な対応とプロの仕事で、ご期待以上に満足いただけることをお約束します。


private resort with clean sand beach, nearby cartoon network waterpark and nong nuch garden only 1-2 km. This hotel have all facility for relax such as pool nearby the beach, spa, garden,...I will come back this hotel next time.
There was the best fantastic resort ever in my life.
Every thing was fine, except the breakfast and dinner. Portion was too big and not tasty.
"Food - check. Accommodation - check. Scenery - check. Yes I think this could be the most perfect place to be in the world!"ankara eşya depolama
Been here 4 times would love to come again. Everything is perfect. Best relaxing SPA. Extremely friendly stuff. Hotel is located in forest which is very rear in Pattaya. Located in quite and clean Bang Sare beach.
It was amazing. Every little detail is in order. They thought of everything, from mosquito repelled to a beachbag, from umbrella to slippers, whatever you might need is provided for. We stayed at a pool villa, thanks to a complementary upgrade from the lovely management. Nicest place I have ever stayed, really pure luxury! Then breakfast again they thought of...
Located away from the chaos of Pattaya and within easy reach of the airport in Utapao this was an excellent choice for a few days of relaxation in beautiful surroundings with a lovely pool and beach area. Well worth the money and everything provided that you might need. Wonderful sunset thrown in as well! It is a little isolated, but...
We stayed in Dec 15, in a villa with private pool. The property was excellently maintained with dreamy surroundings. Excellent service and friendly staff. The massage center was equipped with first class masseurs and wonderful ambiance. Overall an ideal place for a relaxing holiday, was worth every penny we spent.
We did spend some days after a country excursion, to enjoy the sea sand ans sun! This was a great place to stay again, since revisited the resort after two years of absence. All was as expected very limited change, which was good to see the steady management and maintenance. We ask for the same garden villa with jacuzzi, and...
We came for a 4 night vacation on New Year's Eve. A family of 5, with kids (8, 4 and 5 month). It was a pleasure staying at the resort, as it is stated in its name "Sea Sand Sun" we enjoyed all three of them, which you have plenty at the resort. The service and welcomeness of all the...
This was a wonderful resort. It was very quiet and relaxing compared to the non-stop hustle and bustle of Bangkok and Pattaya. If you want to relax in an unpretentious atmosphere, enjoy excellent food with great variety, this is where you want to be. While a bit on the pricier side for what we (my mom and me) experienced elsewhere...
This hotel sells much smaller property as 200 metre villa. On complaining, they say - maybe its an error and wrong measurement at the time of construction. Probably the space is about 100 metres. The plunge pool is small and water cold. We had to ask someone to come and clean the leaves twice. In most standard hotels, this is...
Stayed for three nights and was upgraded to a 120sqm room. Rooms were well furnished and spotlessly clean. Loved the peaceful location and lush tropical gardens. Pool facilities were ok but shade was hard to find on the beach. Breakfast options were good with attentive service. Hotel car to Pattaya town was reasonable at 550 baht.
Our Third times here and still welcome with harmony and peaceful , always having wedding party here by the beach , hope to have one here in my future ;) All villa is great and reasonable price , good breakfast especially tasty fresh egg , recommend for couple and family .
I spent couple nights with friends at Sea Sand Sun Resort & Spa. There is a nice small jaguzzi bathtub in villa. Staff service is exceptionally good. Good thing here is quiet surrounding, even it is quite far from the city.
I have been here so many times and it's still the best hotel in Pattaya. First the hotel has company outing and i was unable to enjoy pool view and beach. So all the staffs tried to comfort and gave us the best service. Ill definitely come back here! Thank u hotel for made the trip enjoyable
Very nice staff, a little more english is better, but the way they do it is charming. Great ambiance, pool, sea, garden, its the second time we stay here. Good food, but expensive if you compare it, but good for the location. If you walk ( 15 min) over the beach, there a lot of little restaurant with good food.
"Food - check. Accommodation - check. Scenery - check. Yes I think this could be the most perfect place to be in the world!"